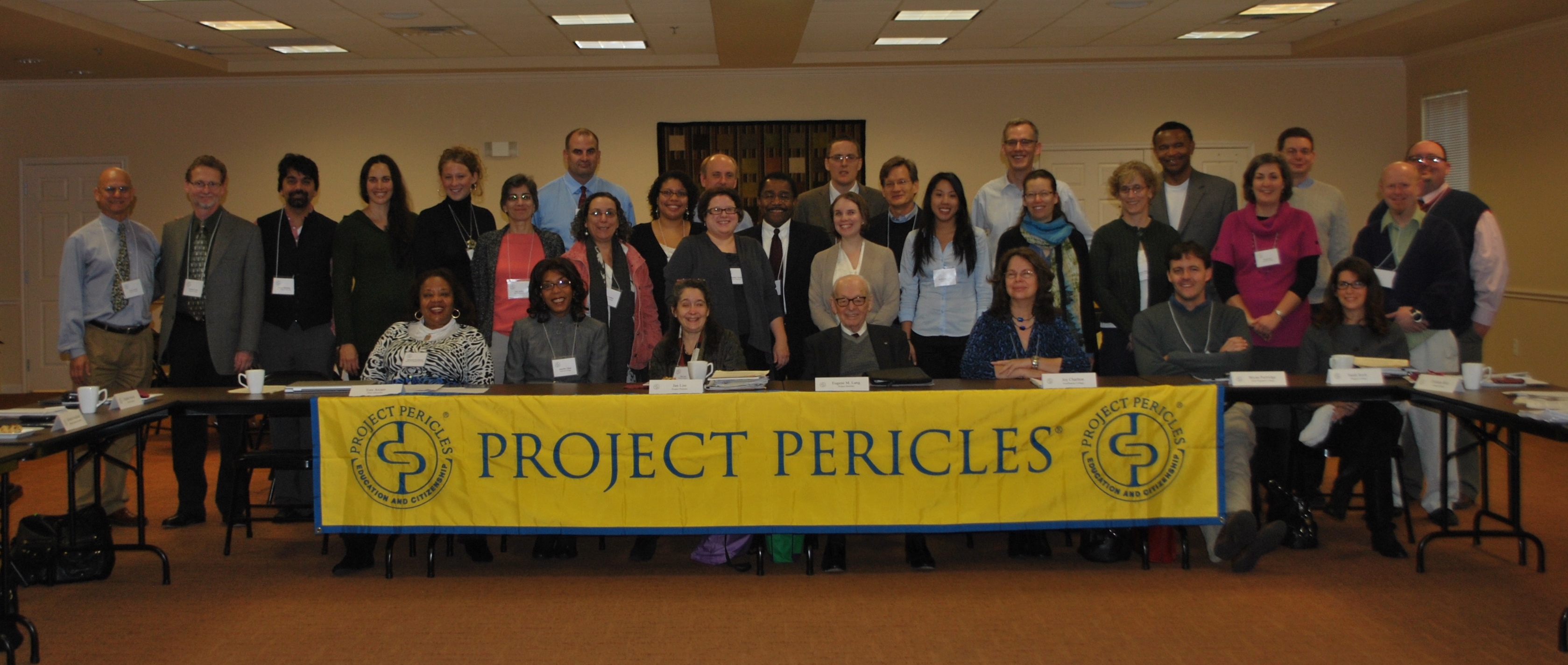 The 2010 annual Program Directors' Conference was hosted by Elon University on November 15 and 16. During the conference, Program Directors from Periclean campuses met to discuss issues of common concern.
The conference began with opening remarks from Eugene M. Lang, Connie Book, Associate Provost, Elon University, and Tom Arcaro, Elon Program Director. The first day of the conference featured introductions and campus highlights. The lunch discussion focused on the landscape of higher education pedagogy and service-learning, while the sessions afterward discussed the Periclean Faculty Leadership (PFL) Program and the idea of social entrepreneurship and civic engagement on campus.
Later in the day, students from the Elon Periclean Scholars class of 2011, 2012, and 2013, shared their experiences and previewed short, video publicity clips about their work in Ghana, Sri Lanka, India, and Mexico. At the conclusion of the first day, Program Directors attended a wonderful dinner at Maynard House, home of President Leo M. Lambert and Laurie Lambert.
The second day of the conference featured sessions on Debating for Democracy (D4D); Making the Case for Civic Engagement in Lean Times; Creating a Collaborative, Site-based Curriculum; and The Role of the Public Scholar.
Project Pericles thanks everybody who helped make this conference such a success, with special thanks to everyone from Elon University.

2010 Program Directors' Conference Agenda