Welcome to the Student Choices - Student Voices Resource Section
Highlighted Resource: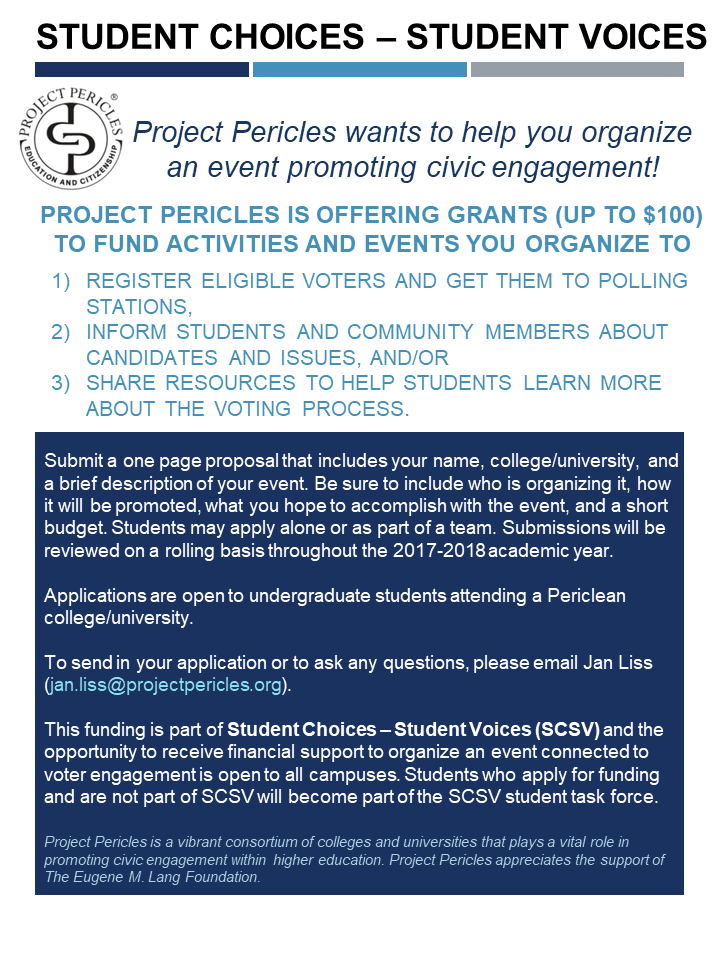 ---
SCSV Resource Archive
Task Force Leader Handbook - The handbook provides tips and advice on how to form your own Student Choices – Student Voices (SCSV) Task Force, attract members and form partnerships, host exciting outreach events, and execute a successful voter registration campaign. The sections in the handbook are organized to build on one another. The final section is a sample voter registration campaign led by a Task Force, working as a coalition, and organized a series of events that will inform, prepare, and mobilize student voters.
Newsletters
Fall 2017 Newsletter